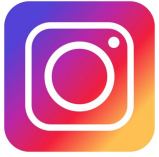 Follow Us on Instagram!
HISTORY OF THE POLICE CADET PROGRAM
The uniformed student campus patrol or Cadet Program was founded by former Administration of Justice department chairman A. Stanley Anderson in 1959.
The Police Cadet Program provides security to SRJC's Santa Rosa Campus and Petaluma Campus 24 hours a day, 365 days a year, and gives Administration of Justice students a unique opportunity to apply what they learn in the classroom to real life situations under the direction and supervision of District Police Officers.
Hundreds of former Police Cadets at SRJC now enjoy careers in all segments of the criminal justice system at the local, state, and federal level throughout the country.
Police Cadets work under the direction SRJC's Chief of Police. Cadets are given classroom training and cooperative work experience in addition to specific on-the-job training.
Typical Duties and Responsibilities of Student Cadets
The student patrol provides security and community services to the college population including:
Responding to all calls for service on campuses, including reported crimes and non criminal assistance
Assisting Health Services on medical aid calls
Providing security and crowd control for all special events
Controlling the flow of traffic before, during, and after special events
Enforcing campus rules and regulations
Writing crime and incident reports
Providing for overall safety and security of all people and property on campuses
Providing services, such as:
battery jumps, escorts and message deliveries, unlocking and locking of doors, reporting potential safety hazards
Assisting the Police Officers and Community Service Officers with their duties
Must pass all field training tests
Must maintain an overall 2.5 grade point average
Must pass a thorough background check prior to the time of appointment
Must enroll in Work Experience
Ongoing Training
Police Cadets must attend a Friday morning class taught by the Cadet program coordinators. They must pass written weekly tests and enroll in Work Experience. The Police Cadet then receives training in the field. New cadets accompany a Field Training Officer until they have successfully passed a performance evaluation. Once they have passed the field training, they are able to work on their own. Police cadets continue their training on the job and they are eligible for promotion to Cadet Sergeant, Lieutenant, and Captain.
Students who have worked on SRJC's District Police force are well trained in both the classroom and the field and have the experience necessary to compete in the criminal justice job market. Former Police Cadets are currently employed as Police Officers, Probation Officers, Correctional Officers, and Dispatchers, as well as in many other positions in the criminal justice system.